The production line is a fully automatic/semi-auto plant for making different kinds of die-formed hard candies.
Main Technical Parameters
Model
TG200
TG300
Production capacity
150~200kg/h
300kg/h
Weight of Candy
Max 6g
Max 6g
Steam consumption kg/h
N/M
500kg/h
Steam pressure
N/M
0.8-1.0Mpa(8-10bar)
Electric power needed
20KW
34KW
Conditions:
1.Room temperature
20~25℃
20~25℃
2.Humidity (%)
55%
55%
The Machinery to Produce Hard Candy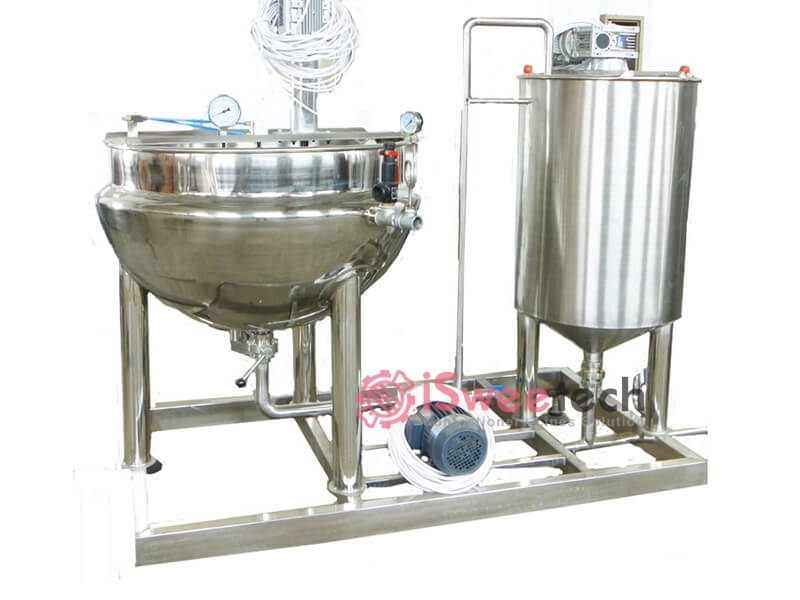 Sugar Dissolving Cooker
Full Stainless Steel 304 whole compact set for the dissolving system(sugar dissolving cooker, gear pump, and storage tank are installed in a compact SS frame body), it saves the space, and is easy for maintenance.
Improved connection makes no leakage of the steam.
Stainless steel syrup pump replaces the old steel pump, more durable and hygiene.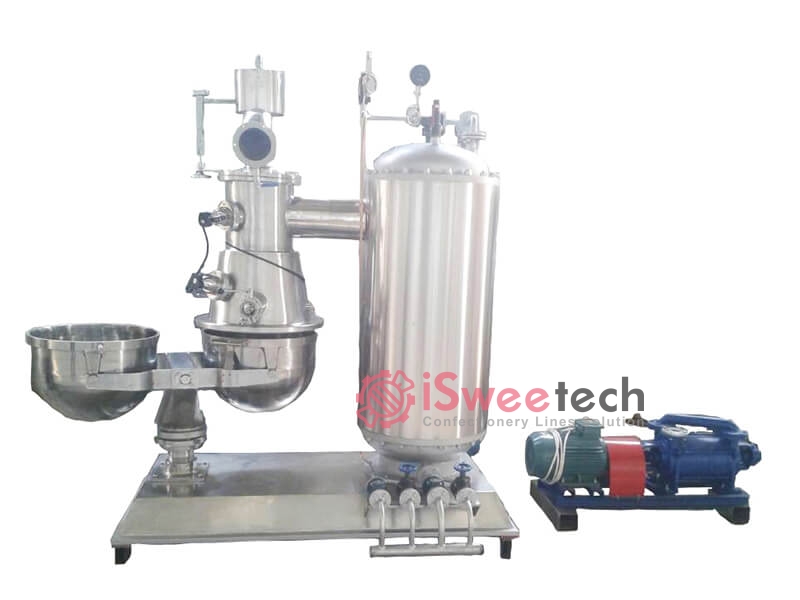 LX400 Vacuum Cooker With Vacuum Pump
Feed pump
Coil type cooker
Vacuum chamber
Vacuum pump
2 sets of rotating cooker
Food standard Stainless Steel 304 made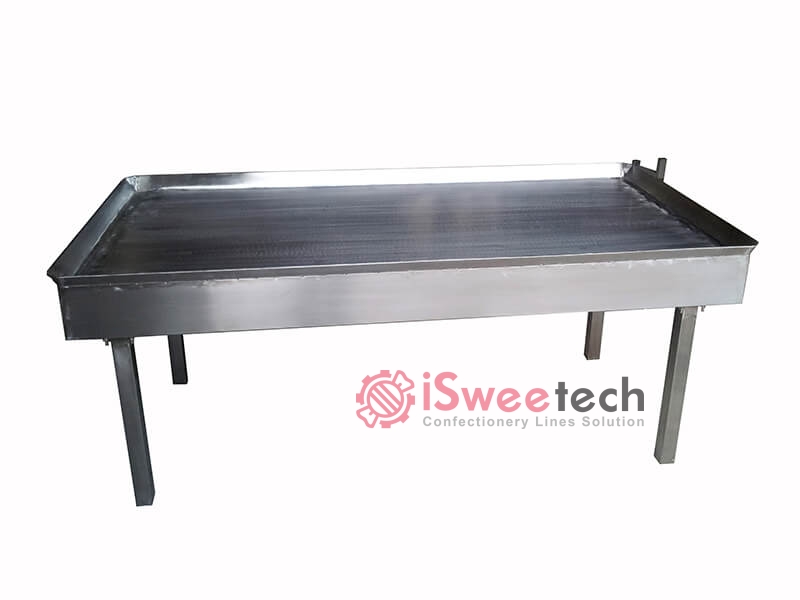 Cooling Table
Food Standard Stainless Steel 304 made
Size: 1800x800x1000mm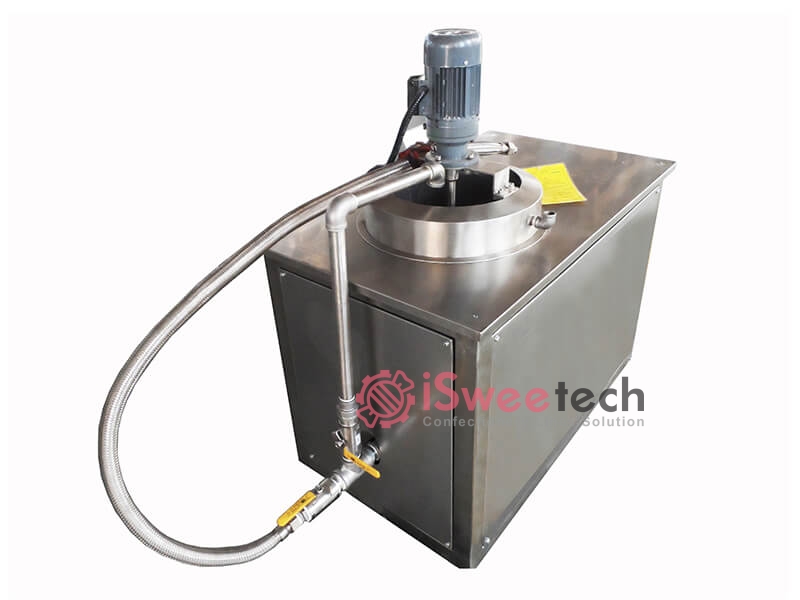 Jam Center-Filling Machine
Food standard tainless Steel 304 made
Volume:50Liter
Double-jacket
Stirrer:0.75kw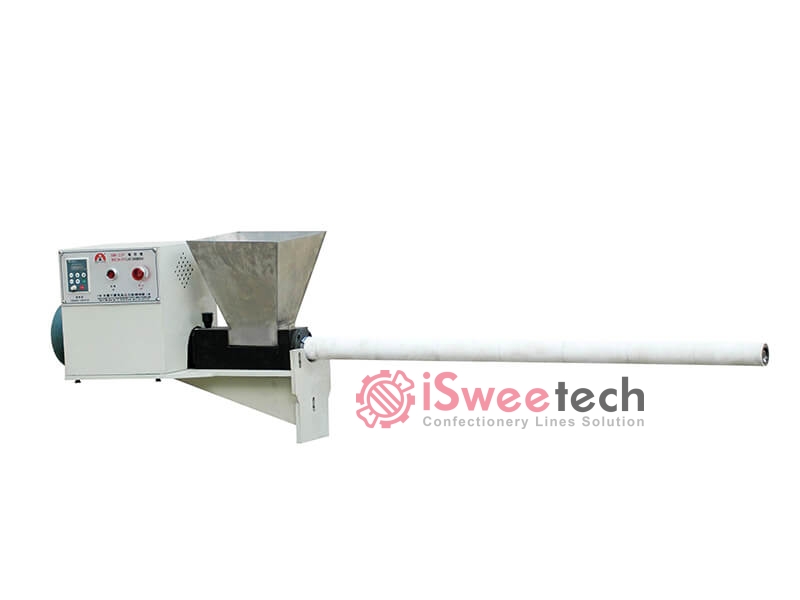 Powder Feeding Pump
Food standard Stainless Steel 304 made
Power: 1.1kw
Screw type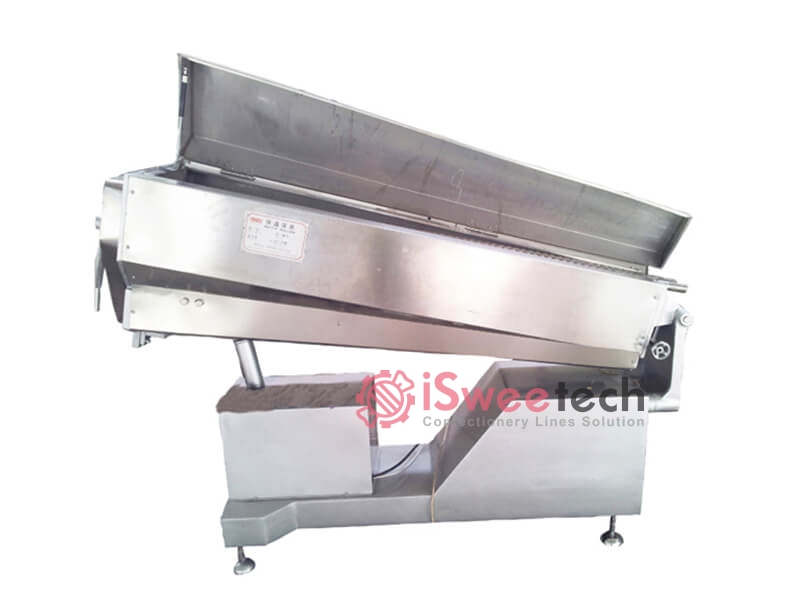 Batch Roller
Heater Power: 1.2KW
Motor: 0.75KW
Dimension: 3400×700×1400mm
Weight: 500KGS
Rope Sizer
Motor: 0.75KW
Dimension: 1010×645×1200mm
Weight: 320KGS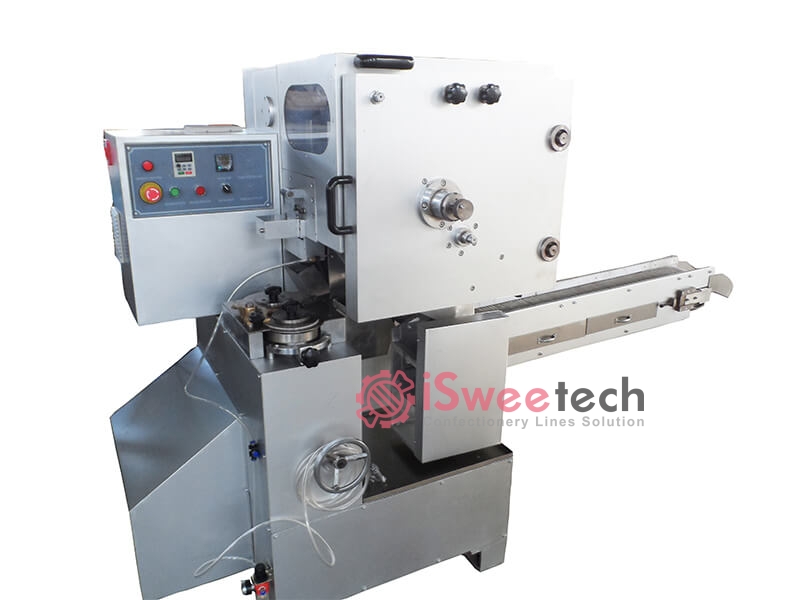 Uniplast Die Forming Machine
High stability and easy for the operation;
Moulds are made of high quality steel, long-shelf life, high precision;
Uniplast dies change can be completed within several minutes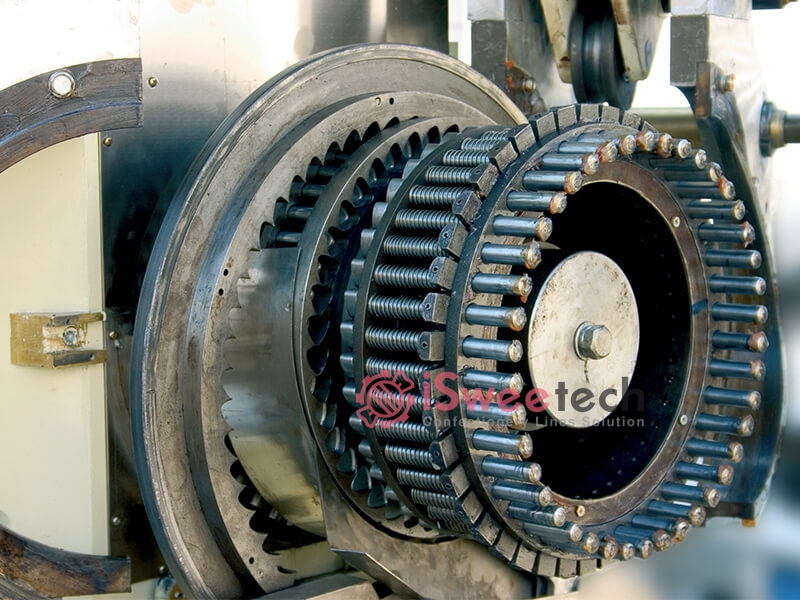 Hard Candy Die Mould
Made of high quality steel, long-shelf life;
High precision
PLC Control System
Full PLC control and touch screen provide full process operation. Recipe management and alarm handling; Accurate control of the product dimensions and weight
Cooling Tunnel With Refrigerator
Cooling Layers: 3-7layers
Transporting belt speed: Max.5.5m/min
Speed of sieve plate swing: 76times/min
Power of convey motor: 0.5kw
Power of main motor: 1.5kw
Power of Compressor: 7.5kw