This plant is used to make the chocolate centers that are most often subsequently coated with sugar and colorants. These centers can take on several forms, such as lentils, balls, coffee beans or almonds, buttons, olive shape, cashew shape, triangle shape, etc. The machine can moreover be adapted to produce specific centers to meet special client needs. Restricted only by the logical limitations of the center itself. line components designed to optimize efficiency, flexibility and hygiene.
Working area conditions requirements (provided by the customer):
1)Air purified system installed(prefer)
2)Room temperature: 18~22℃, humidity: 45%~55%;
3)Cooling water tower: 20T
Model
MQD600
Width of roller
600mm
Diameter of roller
318mm
Capacty
100~300kgs/h
(based on the shape of centers)
Refrigerator power
15KW
Main drive power
2.2KW
Warm-keeping tank power
6.25KW
Total power
23.45KW
Best lentil forming temperature
-22~-24℃
Minimum colling temperature
-28~-30℃
Gross weight (Kgs)
7500kgs
The Machinery to Produce Chocolate
Sugar Powder Machine
This machine is suitable for material crushing by the industries of Pharmaceutics, chemical, and foodstuff etc.
This machine uses the relative movement between the active fluted disc and the fixed to impact, grind and crush the targe materials. The size of granules can be achieved by changing of the screen.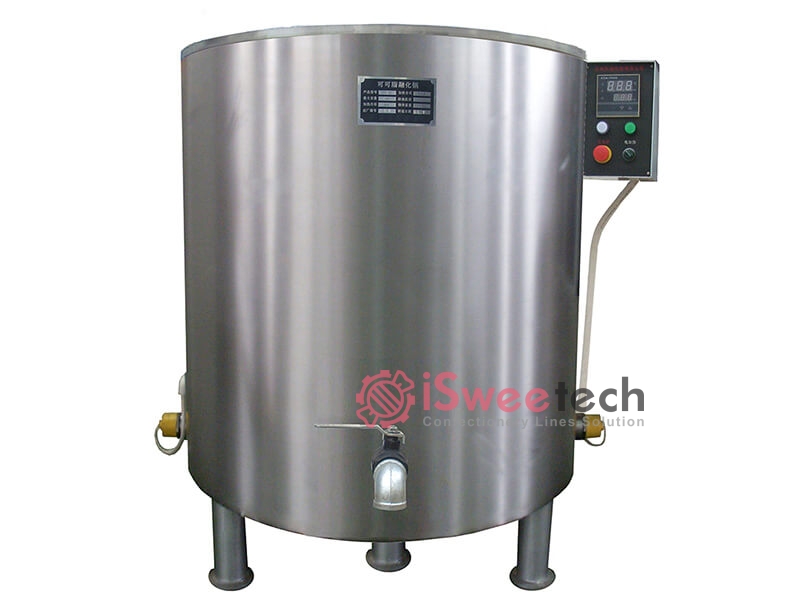 Oil Melting Oven
Model: MRY500
Capacity: 500KG
Melting Time: 1h-3h
Heating method: Steam heating/ electrical heating
Temperature:40-65℃
Overall size: Ø800*1150 mmUniplast Die Forming Machine
Conche/Chocolate Refiner
These Refiner / Conches are one of the essential equipment during the chocolate processing, supplied complete with master control console and power-assisted pressure control for increasing and decreasing of pressure. The machine is fitted with its own extract unit and the delivery end is fitted with a sampling valve and take off valve. This machine will produce high-quality milk, dark and white chocolates, pralines, truffles, compounds and many other products.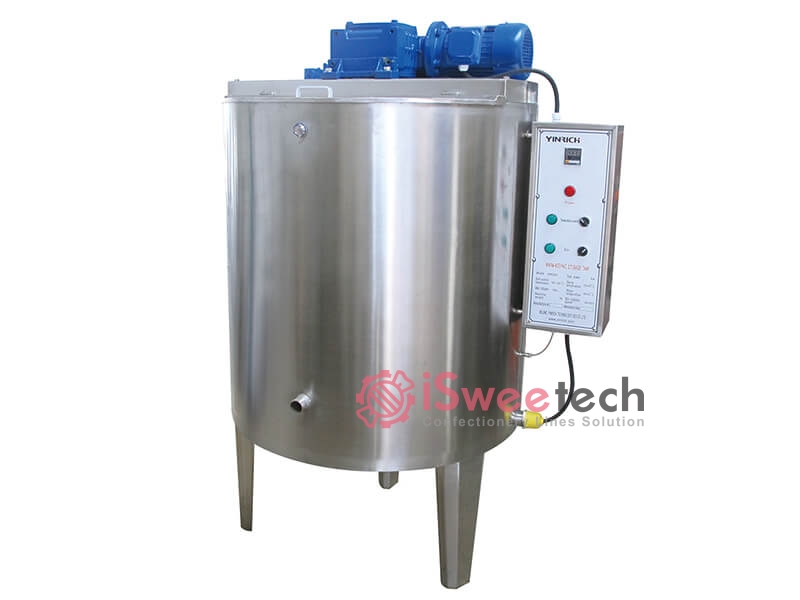 Chocolate Warm-Keeping Storage Tank
Chocolate warm keeping tank is one of the essential equipment during the chocolate processing. It is used for the warm –keeping storage of the refined chocolate paste, which can meet the technical requirement of the continuous chocolate production. The tanks not only have the functions of cooling, warming, and warm-keeping, but also can continuously make the stirring, which have the functions of de-gassing, de-odor, de-water, and preventing the separation of mass and fat.
Chocolate Rolling & Forming Machine +Cooling +Selecting Combination Unit Plant
Diameter of the roller: 318mm
Length of the roller: 610mm
Numbers of the roller: 2sets
Max. rotating speed of the roller: 1.5r/min
Max. temperature of refrigerator: -30~-28C
Forming temperature: -24C~-22C
Power of cooling fan in the tunnel: 5HP
Power of refrigerator: 17.13kw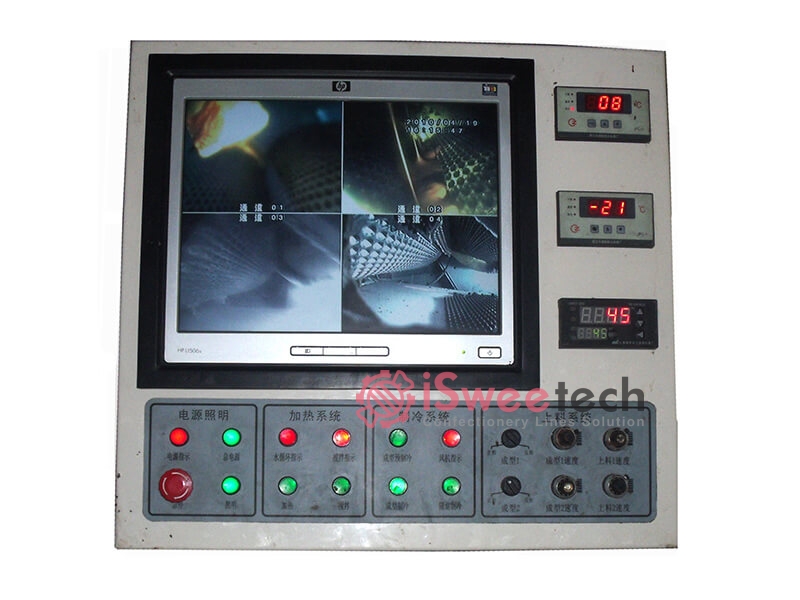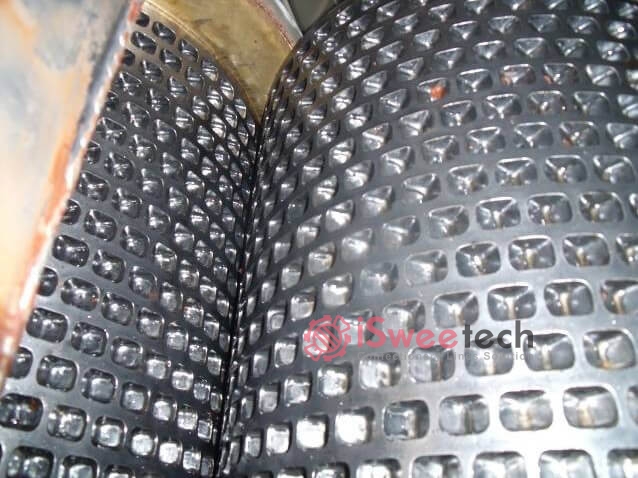 Chocolate Forming Moulds
Customized shape and weight, designed as per the customer's requirement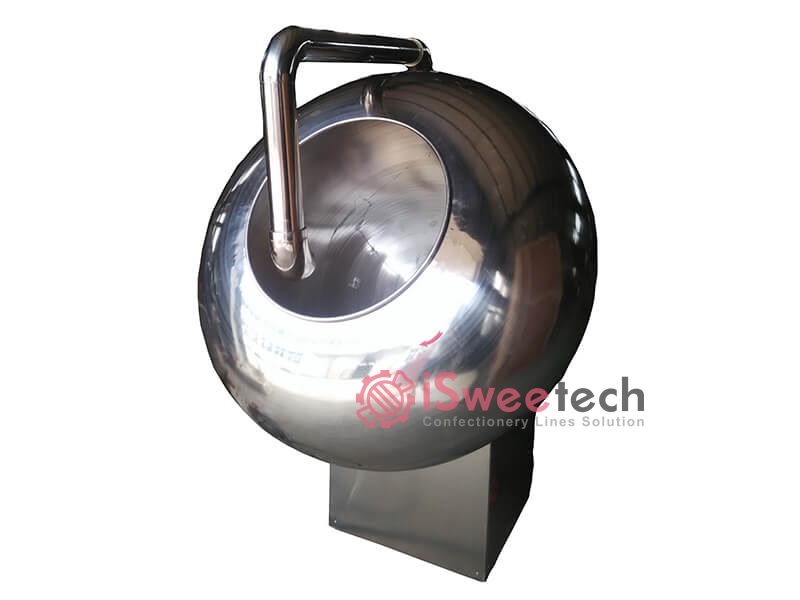 Coating Pan
The machine is used for polish different kinds of products, such as chocolate bean, jelly candies, etc.